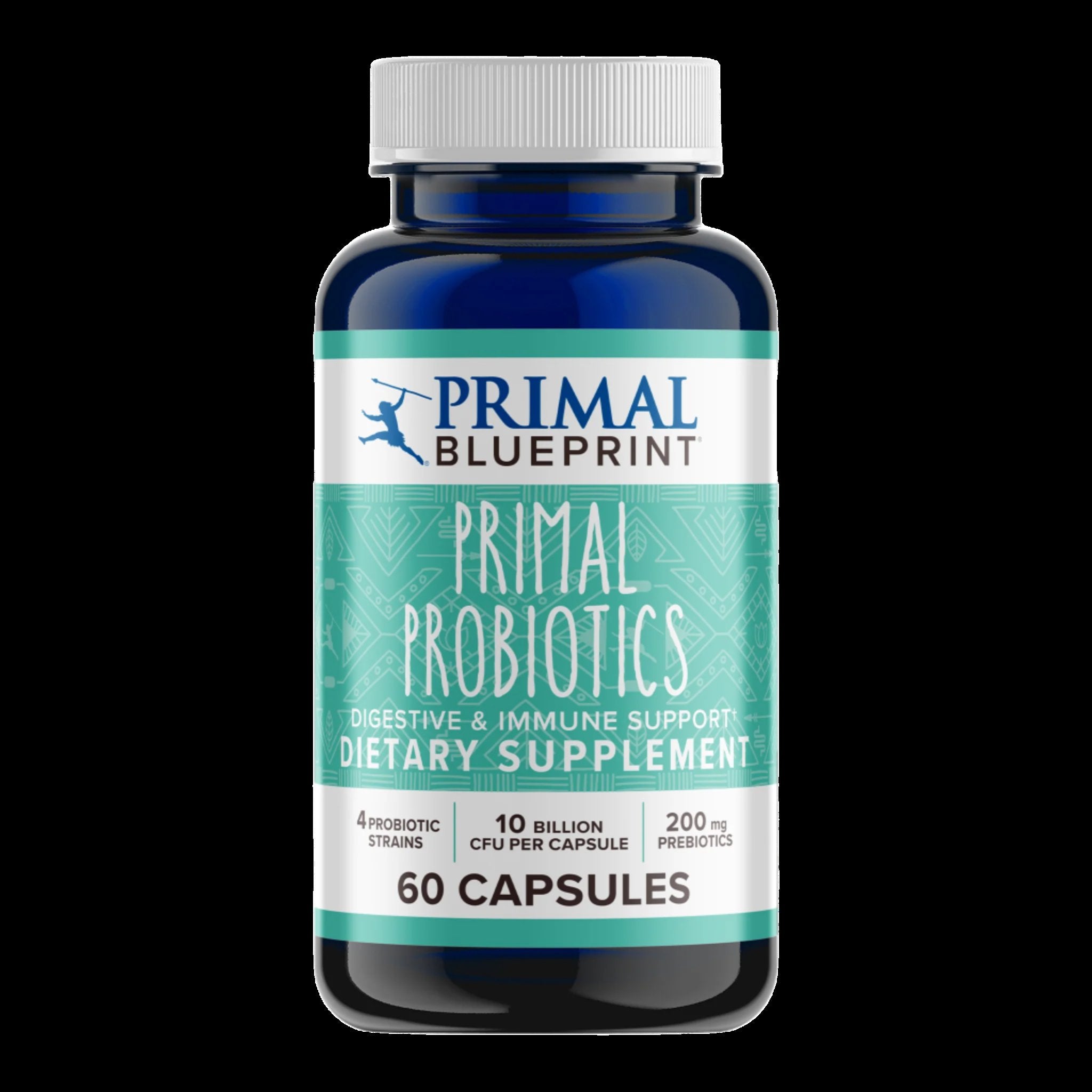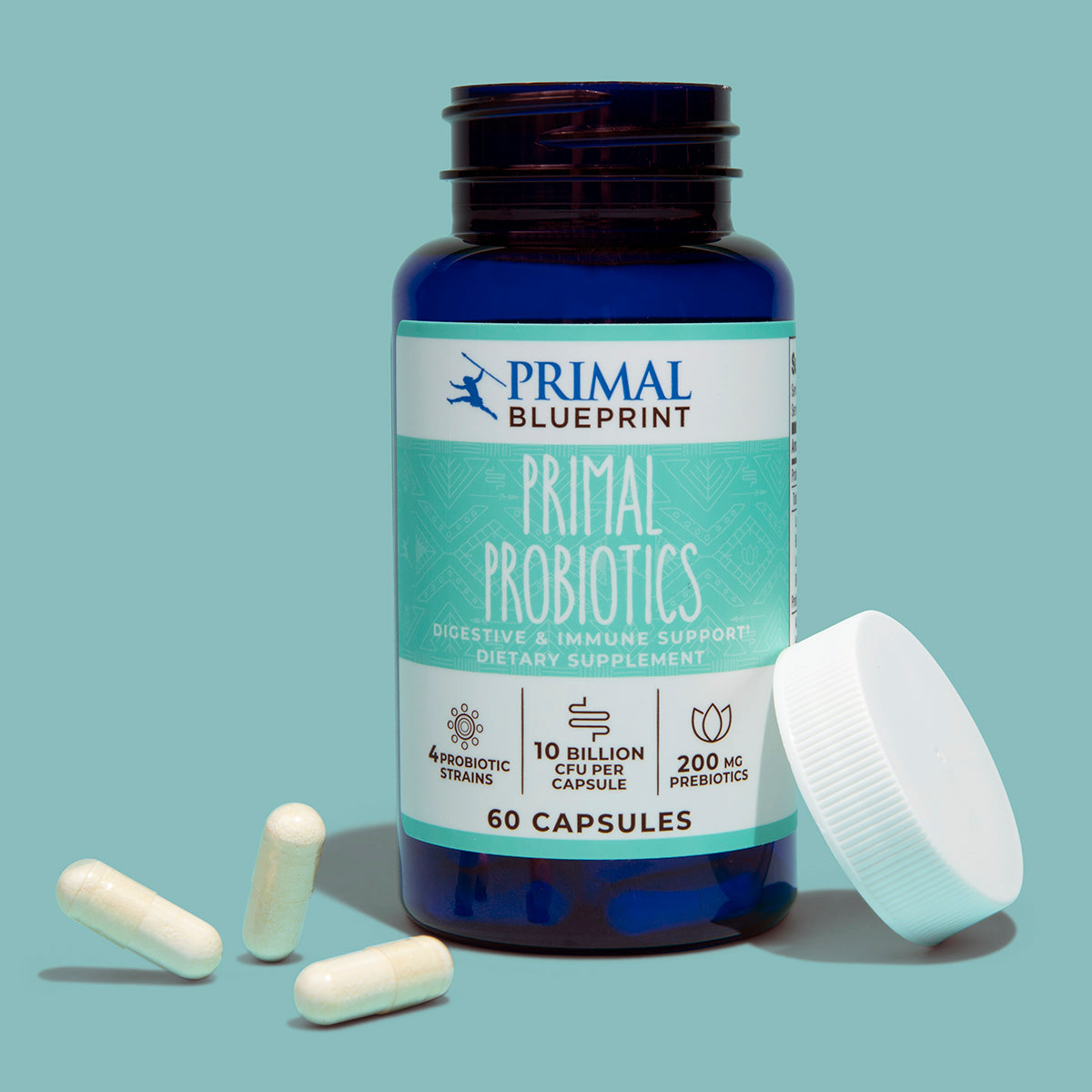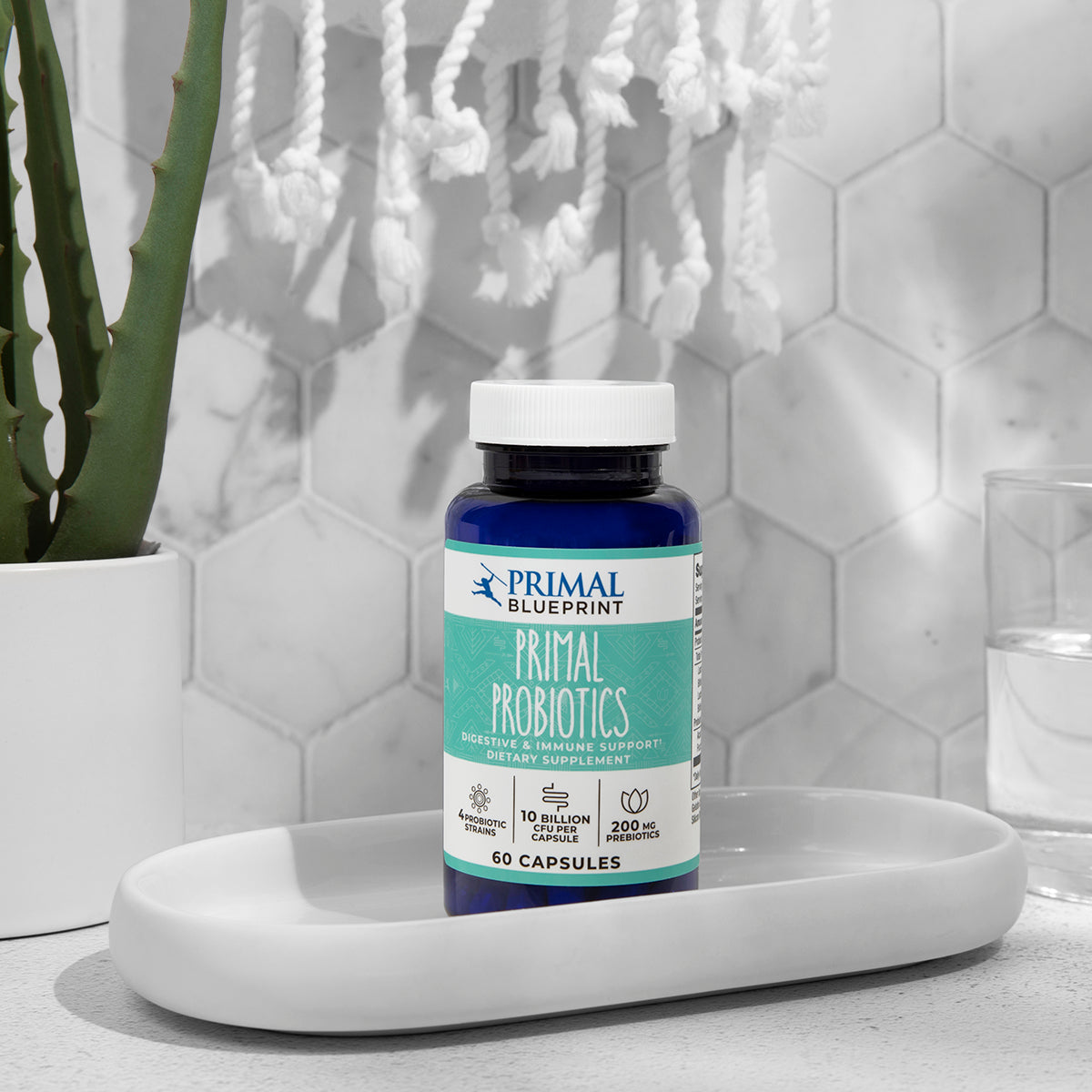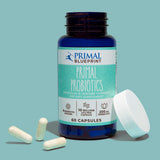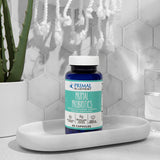 Primal Probiotics
Nearly 80% of your immune system resides in your digestive tract. A balanced gut microbiome plays an important role in supporting both the immune and digestive systems†. Primal Probiotics feature four research-proven probiotic strains designed to support your gut with 10 billion colony-forming units of probiotics per capsule. 
†This statement has not been evaluated by the Food and Drug Administration. This product is not intended to diagnose, treat, cure or prevent any disease.
100% Satisfaction Guaranteed
What others are saying
Excellent product, great taste, order packaged with great care. Couldn't ask for more.
John Eric C.
Diviiiine!!! Heaven in a bottle!
Chris
A healthy option that all our kids are willing to try!
Denny D.
FAQS
What are Probiotics?
Probiotics are organisms that are naturally found in the body, often called "friendly" bacteria -- that have benefits in the body, especially in the digestive tract. Unfortunately, elements in everyday life can conspire to upset the balance between probiotics and potentially harmful bacteria—stress, poor diet, and antibiotic use are some examples. A simple daily dose of Primal Probiotics may help rebalance and restore gut health and support the digestive and immune systems†.
Do they need to be refrigerated?
Our probiotics are specially formulated to survive at room temperature through shelf life.
Why are there only 10 billion colony forming units in PF when other products brag about having as many as 18 or 30 billion?
The type and quality of the probiotics are more important than the number of CFU's. We're always keeping up with the latest research, and this clinical blend uses a proprietary blend with proven efficacy. Numerous studies have been done with these probiotics, with research-proven efficacy to improve gut and digestive health. These strains are adapted to the upper and lower intestines and help maintain digestive health during times of gut stress and help replenish gut flora. They can also help minimize GI symptoms associated with antibiotic usage and replenish normal gut flora after antibiotics. All of this while maintaining shelf stability without refrigeration.
How long is the shelf life for this product?
Maintains optimum potency for up to 18 months.
Are the Probiotics dairy free?
The probiotics contain none of the 8 major allergens, this includes dairy (milk).
What guarantee do you offer?
If for any reason you are not completely satisfied with any of our products or have a less than satisfactory experience, please contact our customer service specialists within 30 days of the receipt of your order.
*Information is subject to change and packaging may not be an exact match to labels and packaging in the marketplace.
Need it Today?
Find your favorite Primal Kitchen products at your local retailer.