Mark Sisson
Founder
Mark Sisson, New York Times bestselling author, media personality, ex-endurance athlete (5th place USA Marathon Championship, 4th place Hawaii Ironman finish) founded the PRIMAL KITCHEN® brand in 2015. He has been educating the world on nutrition and the benefits of fat and protein for over a decade via his blog, MarksDailyApple.com.
Morgan
President + Co-Founder
Morgan Buehler is co-founder and current president of Primal Kitchen. She started her career in marketing for KeVita, and managed brands within PepsiCo's Growth Ventures portfolio for a boutique advertising agency. With her innovative mindset, Primal Kitchen launched the first avocado oil mayonnaise and salad dressings and other industry-leading pantry staples.

From Scrawny to Collegiate Track Star
Mark excels in high school track, and heads off to race for Williams College, where he studies biology. Mark's Primal instincts begin to ignite as his interest in evolution and human performance grows.

Olympic Trial Heartache – Moving from Pain to Purpose
Mark's dreams are dashed when he misses his trial race due to medical ailments, including GI issues, arthritis, heartburn and tendinitis. Rather than give up, Mark dedicates himself to finding solutions for his faltering health, not yet fully knowing that the conventional wisdom of the day for endurance athletes—load up on carbs and overtrain—were to blame.

Crossing the Finish Line
Addicted to endorphins and the thrill of competition, Mark finishes 4th in the IRONMAN World Championship. After a few years, Mark kicks off a career consulting and leading the International Triathlon Union's anti-doping program. He is instrumental in bringing triathlon to the Olympic Games.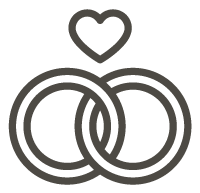 A Beautiful Bird, a Flourishing Family
Mark marries his beautiful fiancé, Carrie, and they have their first daughter, Devyn. Mark's son, Kyle, is born later in LA. Mark continues to make health, wellness and everyday enjoyment of life his mission.
A Brand Is Born
Mark begins blogging about nutrition, fitness, and ancestral health content on a site calledMark's Daily Apple. With a growing audience becoming engrossed in the unconventional content Mark publishes, his audience demands a collection of his insights. Mark self-publishesThe Primal Blueprint, which becomes a best-selling manifesto. And, Grok becomes the iconic Primal persona.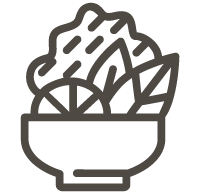 Eating Real Foods Is Exciting
Expanding on Mark's mission to make clean eating easy and exciting, Primal Kitchen® launches the #1 selling mayo on Amazon.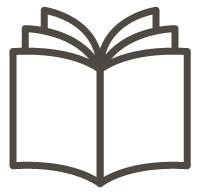 The Keto Reset Debuts and Becomes New York Times Best-Seller
Mark unveils his groundbreaking ketogenic diet plan that teaches people how to achieve metabolic flexibility and live their best lives. He follows up on the best seller with two other books,The Keto Reset Instant Pot CookbookandThe Keto Reset Cookbook.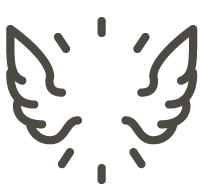 Primal Kitchen Spreads Its Wings
Joining Kraft Heinz's Springboard platform in late 2018, Primal Kitchen continues to develop the same high quality, real-food products, as well as new and exciting flavors, without compromise. The partnership provides an unrivaled opportunity to reach millions more consumers who seek products like ours.