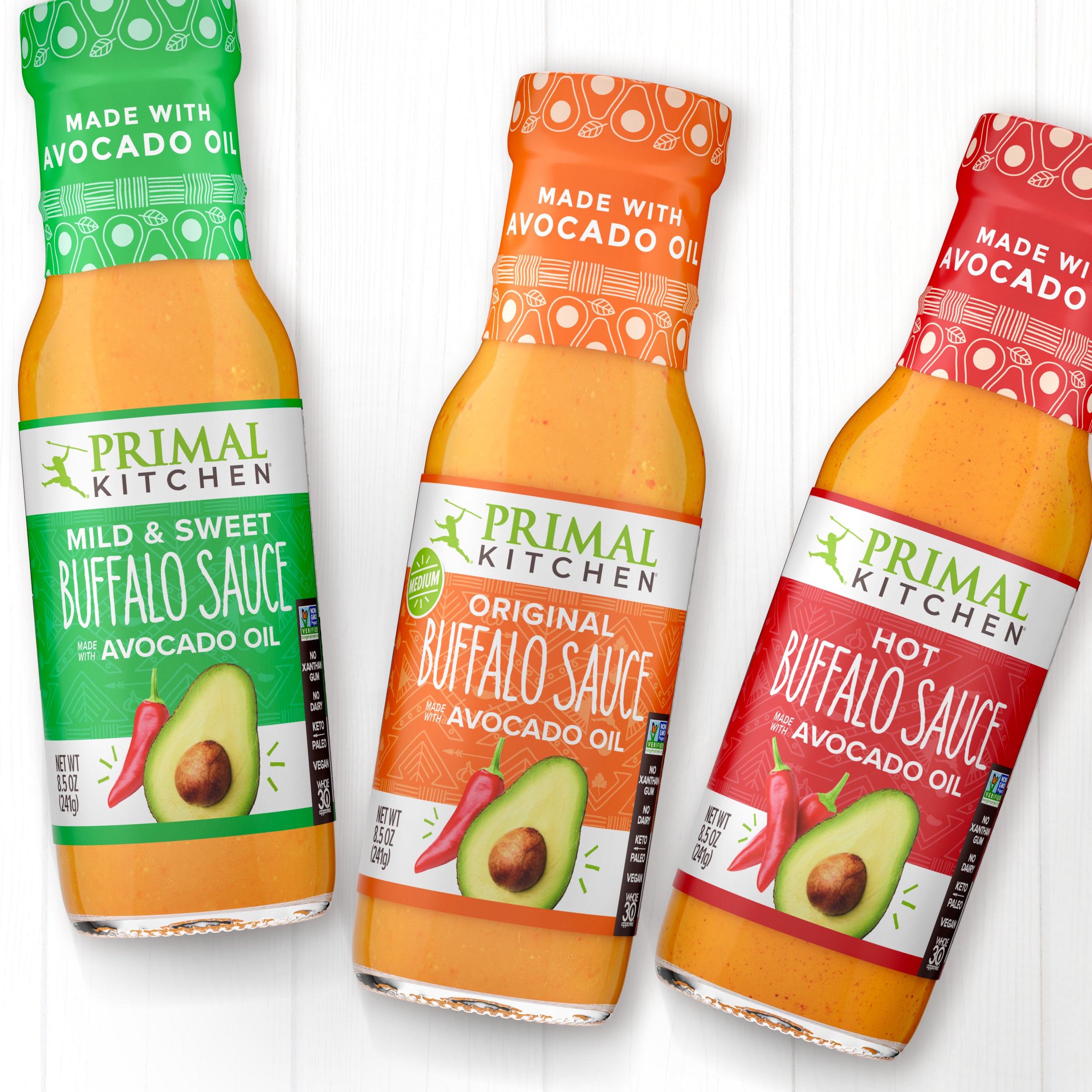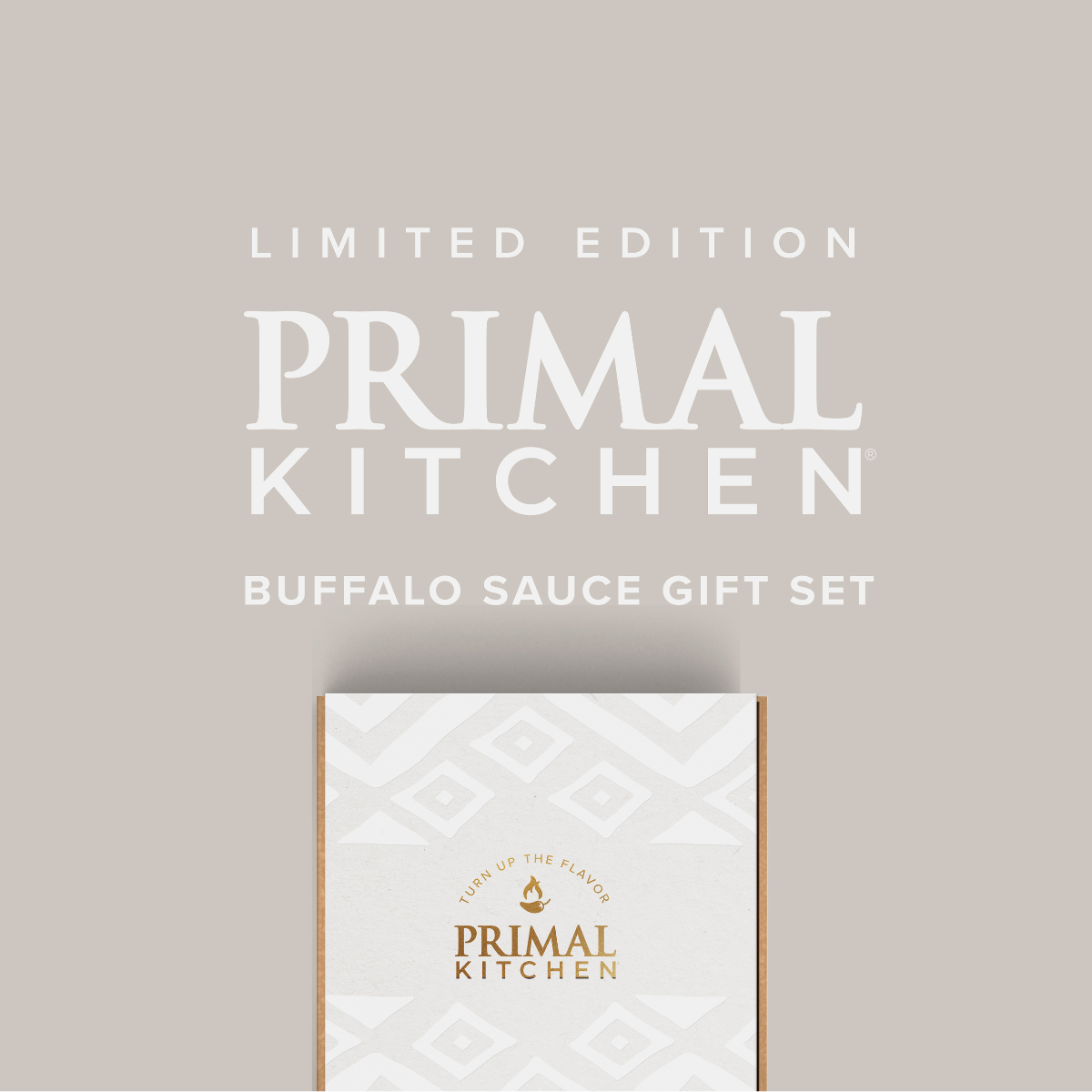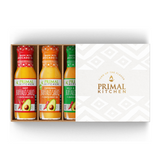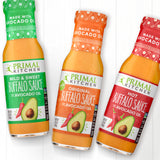 Buffalo Sauce Gift Set
Fire up the flavor, heat up the party, or take tailgating to the next level with a Limited-Edition Primal Kitchen Buffalo Sauce Gift Set. Featuring three bestselling sauces in heat levels from mild to wild, this savory collection brings just the right amount of fire for everyone at the table. 
*If this sauce set is purchased as a subscription, the limited-edition gift box will only be included in the first order.
This gift box includes:
✔

1 x Mild & Sweet Buffalo Sauce

✔

1 x Original Buffalo Sauce

✔

1 x Hot Buffalo Sauce
100% Satisfaction Guaranteed or Your Money Back
Our Favorite Buffalo Recipes
What others are saying
It tastes like classic buffalo sauce minus all the junk and ingredients you can't pronounce. Love that it's made with clean ingredients without sacrificing taste.
Kelly
It's my absolute favorite. Can't get any better flavor, and the fact that it's dairy free makes it even better. Love this stuff!
Michelle
This sauce is so good! I started out putting on the obvious air fryer chicken wings. Then I kept adding it things - roasted veggies, spinach Turkey burgers and countless other items!!!
Beth
FAQS
What guarantee do you offer?
If for any reason you are not completely satisfied with any of our products or have a less than satisfactory experience, please contact our customer service specialists within 30 days of the receipt of your order.
How long do your Primal Kitchen Sauces last?
Our sauces have a best by date printed on the bottle. Please refrigerate after opening and enjoy.
I have an allergy, what is your manufacturing allergen info?
Our sauces and dressings are manufactured in a shared facility and on a shared line with other products that contain most of the 8 major allergens. They have an allergen control program and specific cleaning protocols to avoid allergen residues.
What is the distilled vinegar sourced from?
The distilled vinegar within the cayenne pepper sauce is made from Non-GMO cane sugar.
Why did you change from pumpkin seed butter to potato protein?
We heard from our fans that they missed the creaminess of our original cashew-based Buffalo Sauce formula. We found a Paleo-approved solution by adding potato protein without using a tree nut or common allergen, and that blends the ingredients for a smooth, creamy texture!
What is tamarind gum?
Tamarind gum is obtained from the seeds of the tamarind tree. It is used for thickening and emulsifying. Tamarind is a Non-GMO, Gluten Free, Paleo, Whole30, and Primal Kitchen-approved gum due to its plant-based origin.
Need it Today?
Find your favorite Primal Kitchen products at your local retailer.