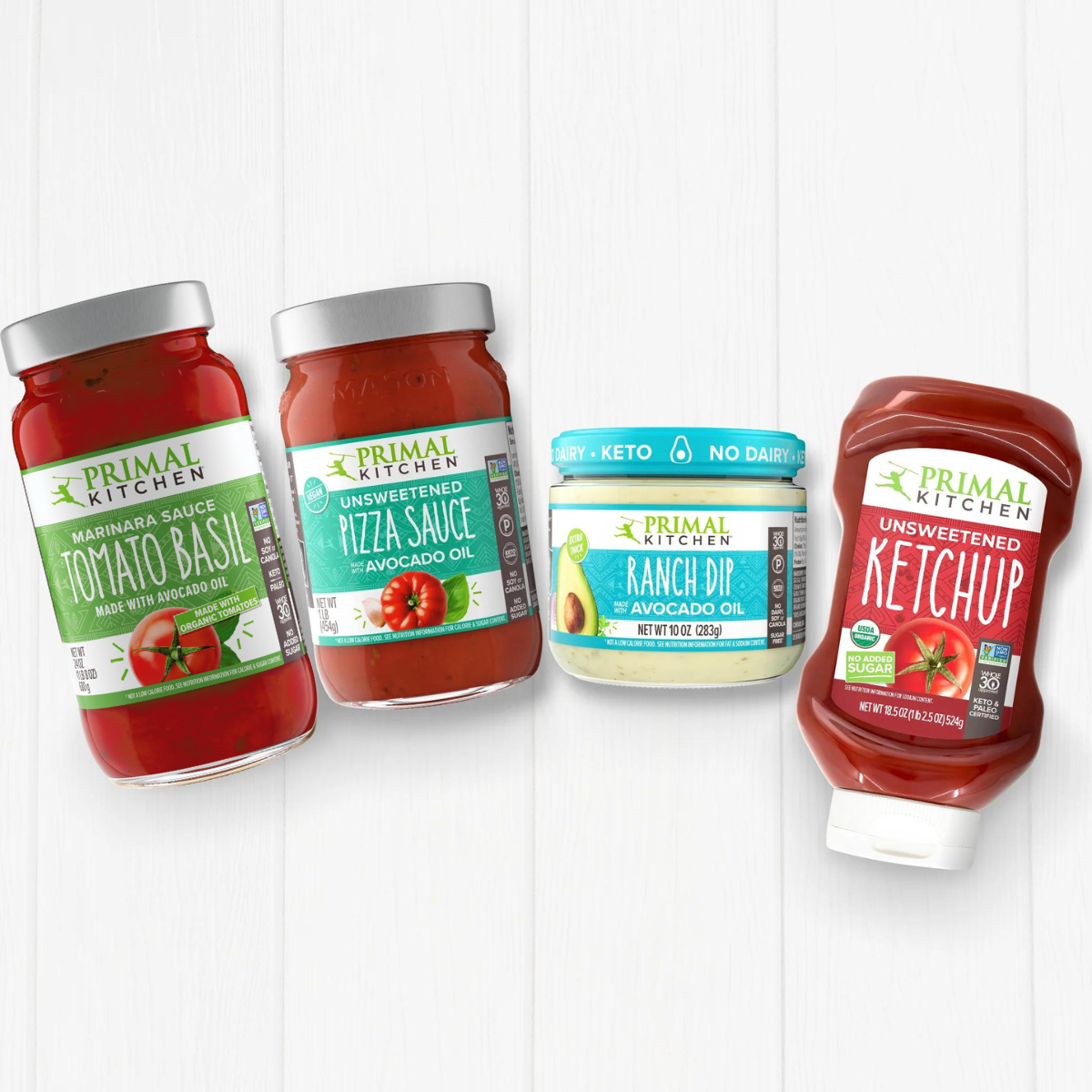 Kiddo Klassics
These kid-approved sauces, toppers, and dips will bring big smiles to little ones–and the whole family! This kid-friendly kit comes with:
✔

1 x Tomato Basil Marinara Sauce

✔

1 x Organic Unsweetened Squeeze Ketchup

✔

1 x Unsweetened Red Pizza Sauce

✔

1 x Ranch Dip
100% Satisfaction Guaranteed or Your Money Back
What others are saying
Excellent product, great taste, order packaged with great care. Couldn't ask for more.
John Eric C.
Diviiiine!!! Heaven in a bottle!
Chris
A healthy option that all our kids are willing to try!
Denny D.
FAQS
What guarantee do you offer?
If for any reason you are not completely satisfied with any of our products or have a less than satisfactory experience, please contact our customer service specialists within 30 days of the receipt of your order.
Need it Today?
Find your favorite Primal Kitchen products at your local retailer.