SOLD OUT
Shine bright like a ranch dip.
In collaboration with designer Lindsay Lewis, we created this limited-edition, 14K gold plated Secret Sauce Necklace to hold your most precious secret—your favorite Primal Kitchen sauce.
Get this avocado-adorned vial with our exclusive Secret Sauce Bundle, which also includes four Primal Kitchen sauces. Drip them into your new favorite accessory and show off your great taste everywhere you go.
We sold out of necklaces, but you can purchase the 4 sauces for 15% off.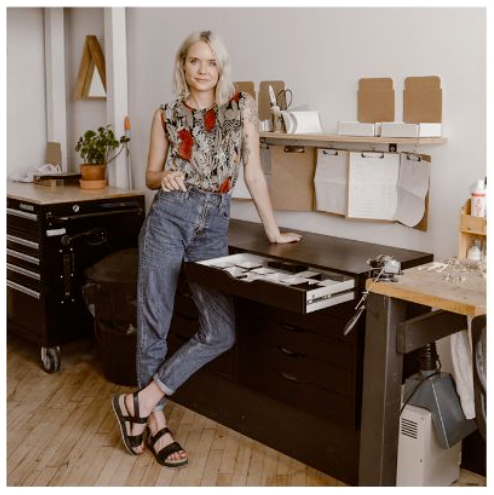 MEET THE DESIGNER
Lindsay Lewis
Lindsay is a Chicago-based jewelry designer known for her stunning designs.
Drawing inspiration from her home in Chicago and travels on the west coast, Lindsay's minimal yet interesting work celebrates our independence from expectations. Bold, geometric lines flow and move to create timeless designs that outlive every trend.
 To Lindsay, each creation is a work of art and soul made more beautiful by the brilliant women who wear them. She hopes her jewelry serves as a reminder of, and a connection to, the extraordinary lives women forge daily.