Creamy, Delicious & No Dairy
Buffalo Sauce is at Costco
Find it in a 2-pack at select location nationwide.
Our Story
At Primal Kitchen, we believe more is more. We're all about more flavor, more meals, and more memories worth savoring.
Our products are made with real ingredients that make preparing delicious dishes for your family easier than ever. Primal Kitchen has you covered with ingredient lists worth bragging about.
'Cue the Flavor
"SO in LOVE!
I have been enjoying creating meatless meals more and more often. I bought a small bottle to "give it a try" and the next week bought the big bottle duo at Costco!
Such great flavor and holds up on everything from mac n cheese to chicken strips! Thank you Primal Kitchen!"
- Shay
Crowd Pleaser
Buffalo Chicken Dip
Sports bar favorites like this savory, hot dip can feel complex to make at home for the first time. Luckily, our tasty take on Buffalo Chicken Dip comes together with just five ingredients in less than 30 minutes.
Not all Buffalo chicken dips are created equal, but this dip is lower in carbs and keto-friendly—especially when enjoyed with pork rinds or a keto-friendly chip.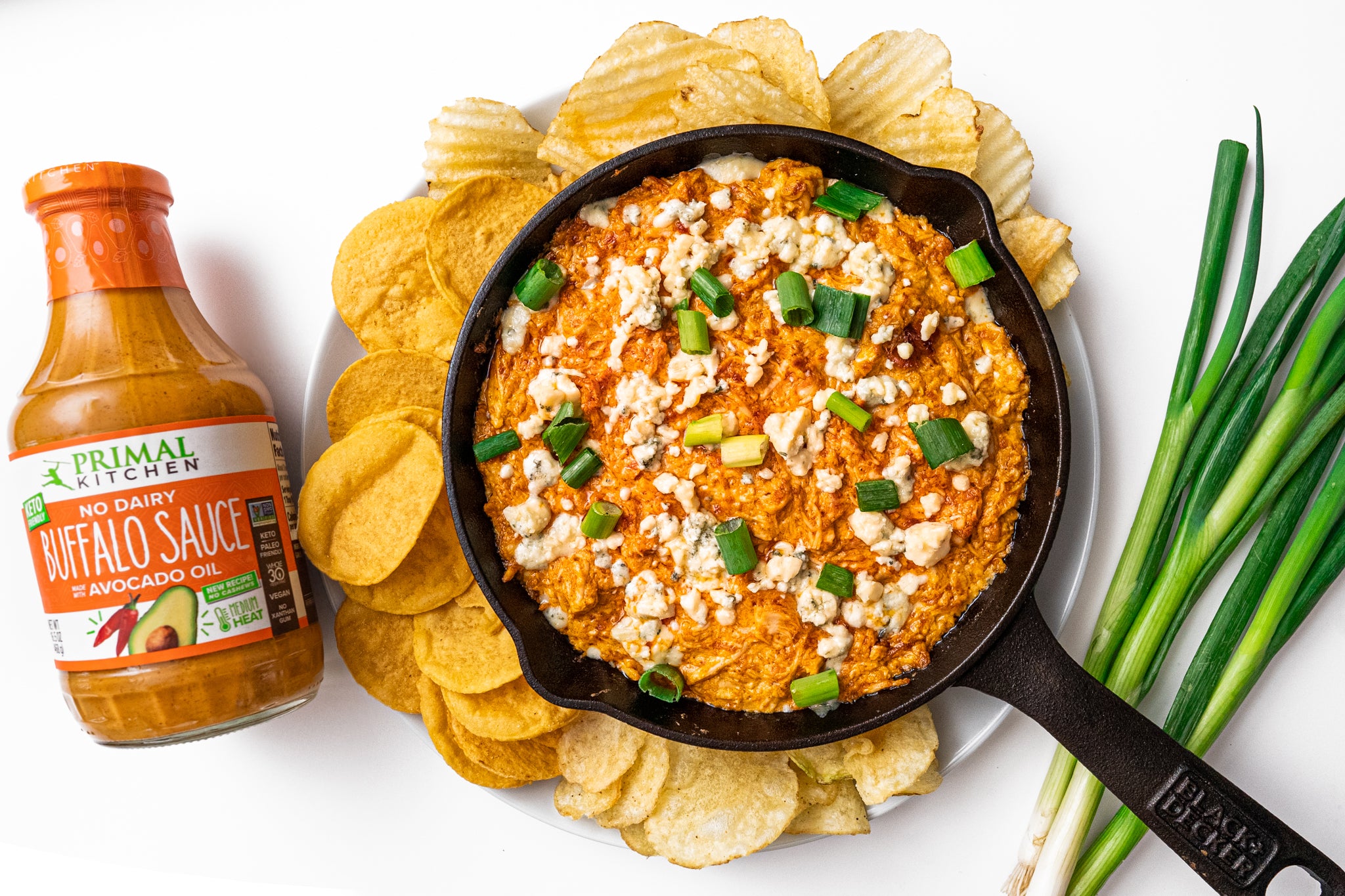 Ingredients
Short Rib BBQ

1 full rotisserie chicken

8 oz of full-fat cream cheese at room temperature

1 ¾ cups of Primal Kitchen Original Buffalo Sauce

½ cup of blue cheese crumbles

¼ cup of chopped green onions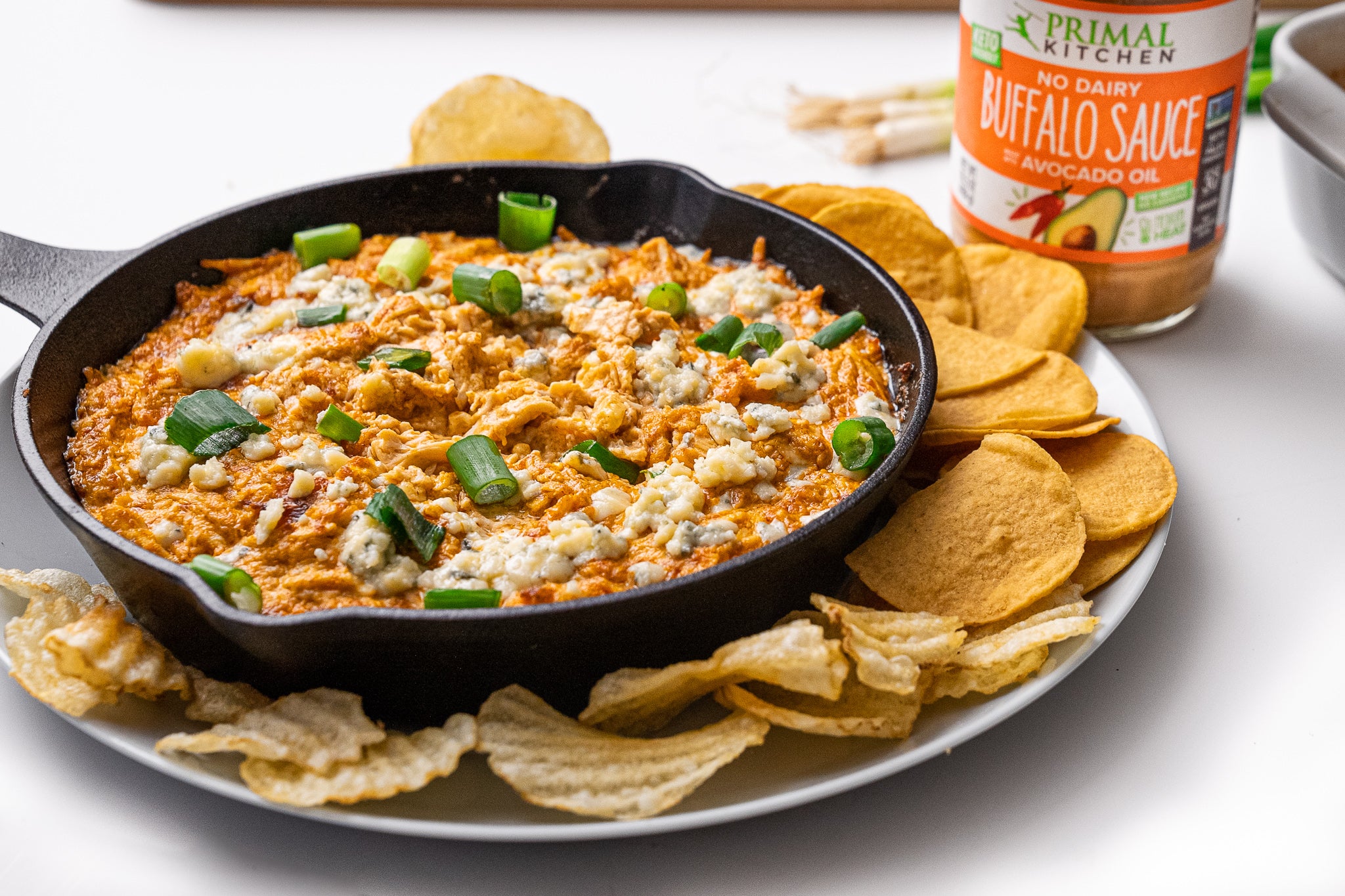 Directions
1. Preheat the oven to 450°F.

2. Break down the chicken by pulling the meat off of it. Continue to break it into bite sized shreds with a knife.

3. In a large bowl, use a spoon to mix the room temperature cream cheese with the chicken.

4. Add the buffalo sauce, adjusting the amount of sauce to cover the chicken in the bowl and mix thoroughly.

5. Spread the mixture into oven-safe dishes. Place the dishes into the oven for 20 minutes.

6. Change the oven setting to "broil" and continue to cook for about 5 minutes.

7. Remove from the oven and top with blue cheese and green onions.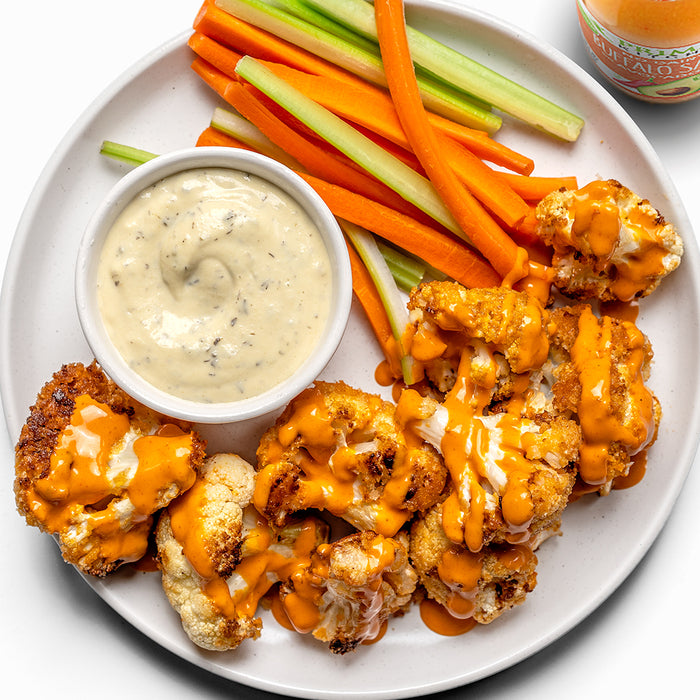 Air Fryer
Cauliflower Buffalo Wings
These mouthwatering cauliflower "wings" are surprisingly simple to make in your air fryer but offer a taste touchdown thanks to our spicy, tangy, Primal Kitchen No-Dairy Buffalo Sauce.
Substitute crushed pork rinds for the panko bread crumbs to score extra points with a Paleo and keto-friendly dish the whole team will love.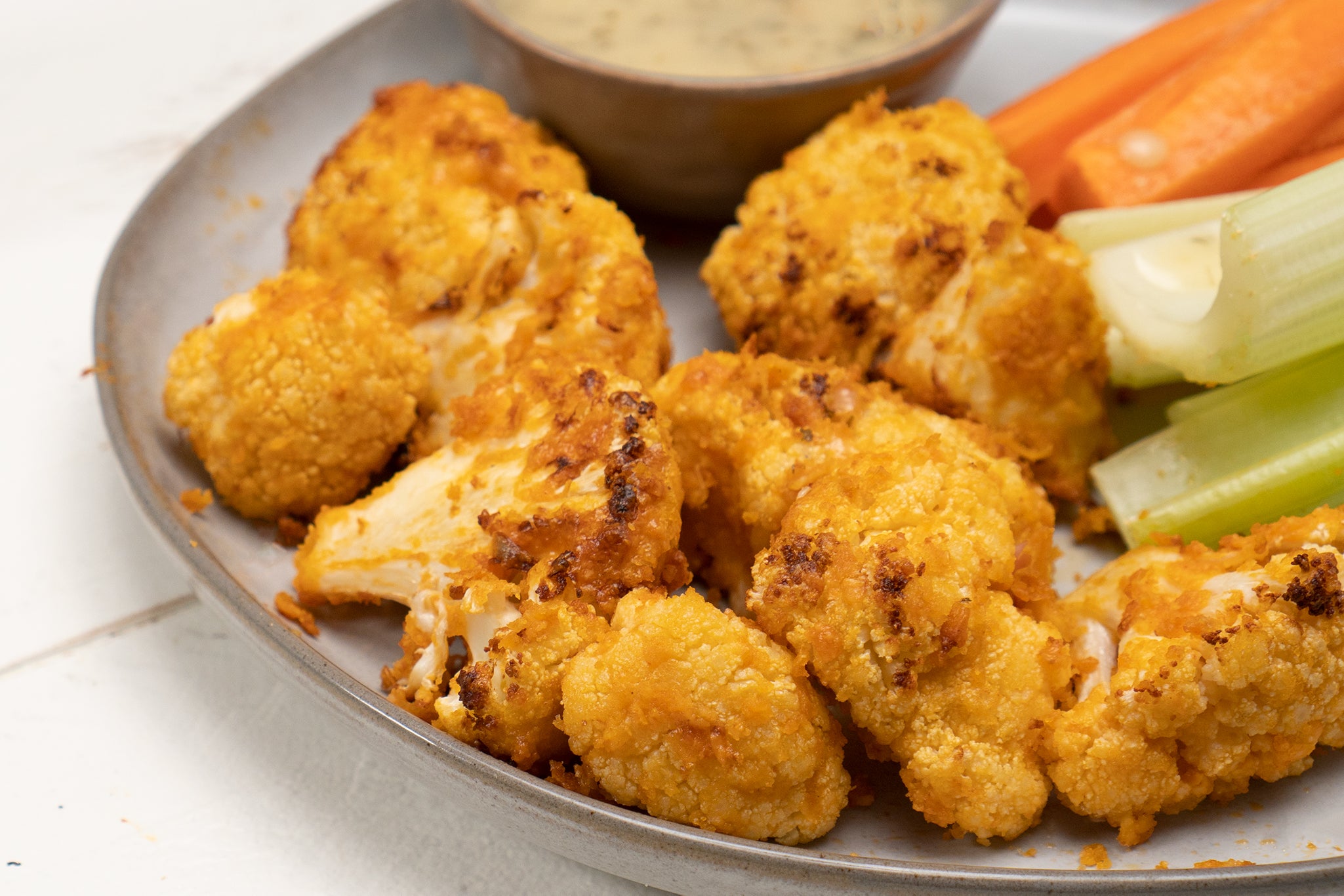 Ingredients
1 head cauliflower, florets only

2 Tablespoons Extra Virgin Olive Oil

1 teaspoon garlic powder

1 teaspoon smoked paprika

1 teaspoon turmeric powder

1/2 cup gluten-free panko breading

Salt and pepper, to taste

3 Tablespoons Primal Kitchen Original Buffalo Sauce
Directions
1. Wash and prep the cauliflower.

2. In a bowl, lightly coat florets with Primal Kitchen Organic Extra Virgin Olive Oil.

3. In a separate bowl, combine panko with garlic powder, paprika, turmeric, salt and pepper. Add cauliflower florets and toss to coat.

4. Cook in your air fryer at 390°F for 15 minutes, flipping every few minutes until crisp.

5. Drizzle generously with Primal Kitchen No-Dairy Buffalo Sauce.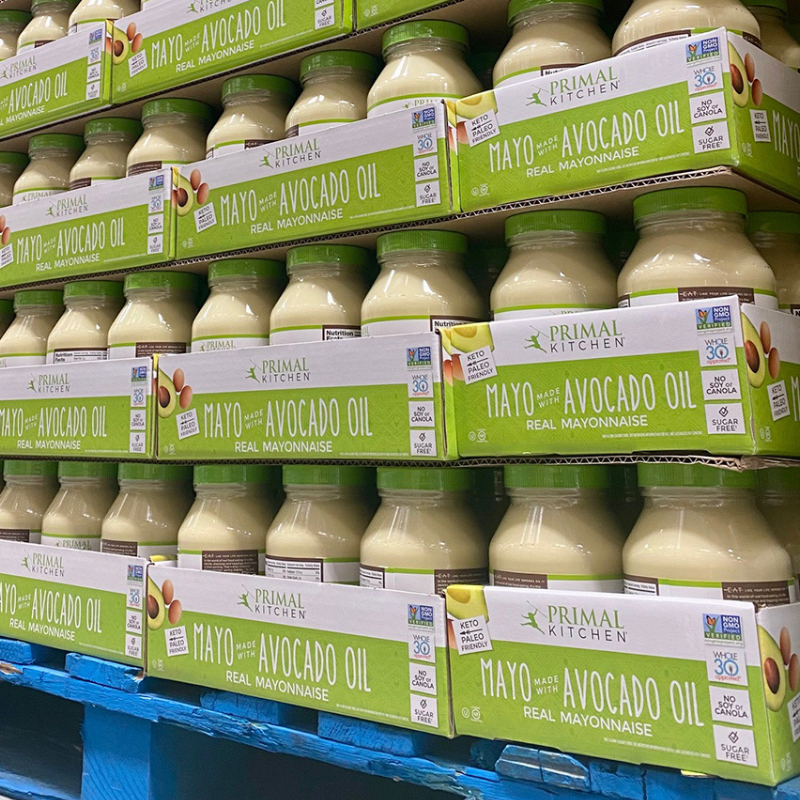 At Your Costco
Mayo made with Avocado Oil
Primal Kitchen Mayo is made with real ingredients like avocado oil and Certified Humane® organic cage-free eggs, and without sugar, soy, gluten, or canola oil.
This classic, creamy Mayo is made without artificial ingredients and is Whole30 Approved®, Certified Paleo, and Keto Certified.
Find Primal Kitchen Mayo now in an extra-large 32oz jar at a Costco near you.