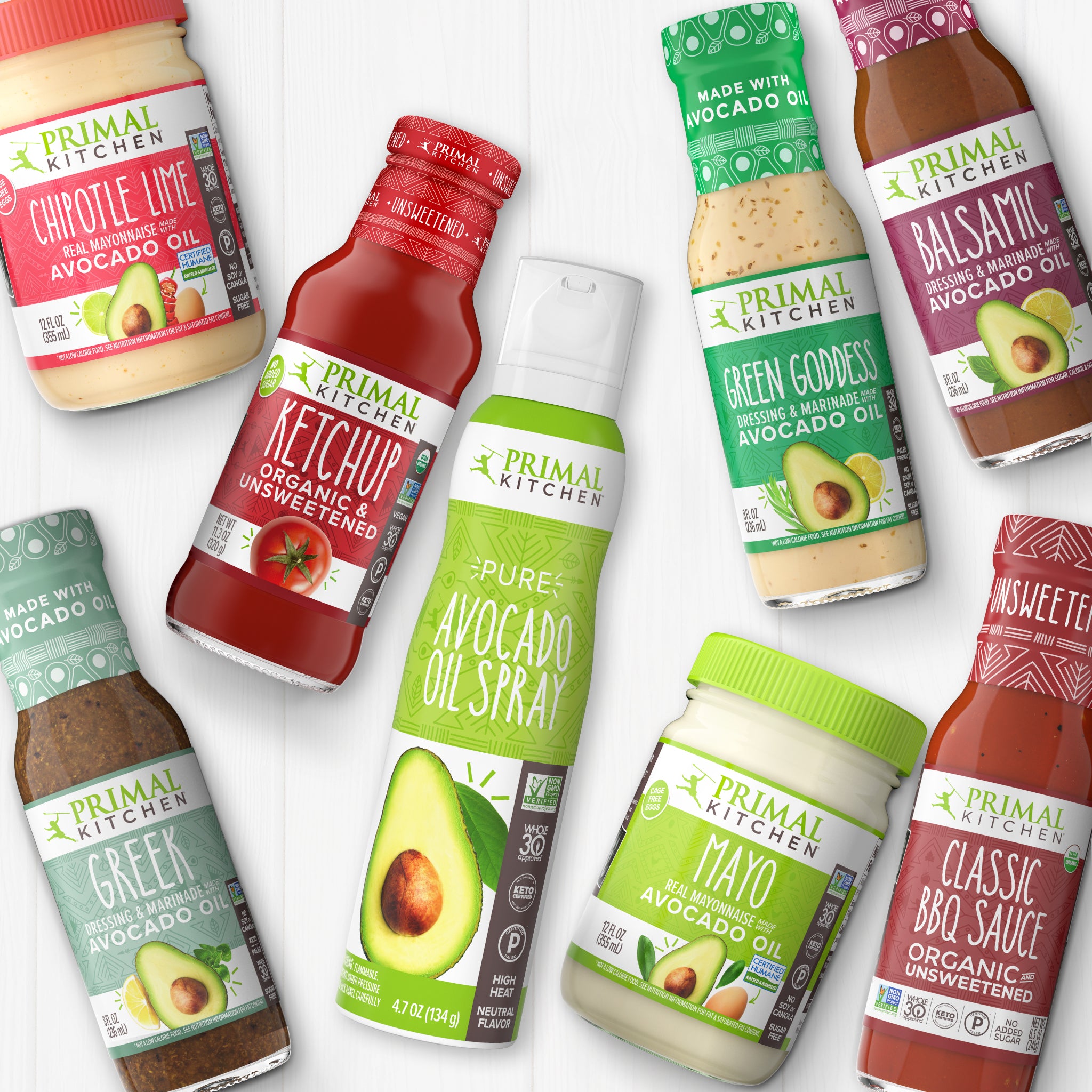 Whole30 Kit - Advanced
Getting started or staying on a Whole30® has never been simpler with PRIMAL KITCHEN® Whole30 Kit! We're proud to bear the Whole30® label, which means everything in our kit has no added sugar*, alcohol, grains, legumes, or dairy. Our carefully curated condiment Whole30 Kit will help you easily kickstart your Whole30 diet.

*Not a low-calorie food. See nutrition information for calorie, sugar, fat, saturated fat, and sodium content.

This kit includes:
✔

1 x Mayo with Avocado Oil

✔

1 x Organic Unsweetened Ketchup

✔

1 x Classic BBQ Sauce, Organic & Unsweetened

✔

1 x Chipotle Lime Mayo with Avocado Oil

✔

1 x Balsamic Vinaigrette & Marinade

✔

1 x Green Goddess Dressing

✔

1 x Avocado Oil Spray

✔

1 x Greek Vinaigrette & Marinade
100% Satisfaction Guaranteed or Your Money Back
What others are saying
Excellent product, great taste, order packaged with great care. Couldn't ask for more.
John Eric C.
Diviiiine!!! Heaven in a bottle!
Chris
A healthy option that all our kids are willing to try!
Denny D.
FAQS
What guarantee do you offer?
If for any reason you are not completely satisfied with any of our products or have a less than satisfactory experience, please contact our customer service specialists within 30 days of the receipt of your order.
Need it Today?
Find your favorite Primal Kitchen products at your local retailer.