Keto Reset Mastery Course
A comprehensive online multimedia course to go keto the right way!
The Most Comprehensive Online Course on Ketogenic Diet and Lifestyle Ever Developed
Essentially, The Keto Reset Diet book is brought to life in multimedia, taking you deeper than any other educational program into every aspect of how to become fat- and keto-adapted. Your carefully-structured educational experience will guide you through the dietary transformation from carbs to keto, and also integrate exercise, sleep and stress management objectives that will ensure your success. Your enrollment gives you immediate access to an online portal to download or stream extensive digital multimedia content.
Ready to learn from world-class keto experts?
Mastery Course
Everything You Need to Succeed
Over 100 Instructional Videos
The Primal Blueprint 90-Day Journal Writable PDF
Two Full-Length Primal Blueprint Cookbooks
Additional Recipe Guides and Eating Plans
The Keto Reset Diet Audiobook Summary
Keto-themed Podcasts for Additional Insights
Keto Reset Facebook Group
Individual Support
Lifetime Access
Over 100 Videos
Comprehensive chapter material videos, expert interviews, and practical instruction videos to help you take actionable steps.
Informative Ebooks
Stay on track with The Primal Blueprint 90-Day Journal, a writeable pdf to log foods, workouts, and daily subjective scores. Enjoy two full-length cookbooks too!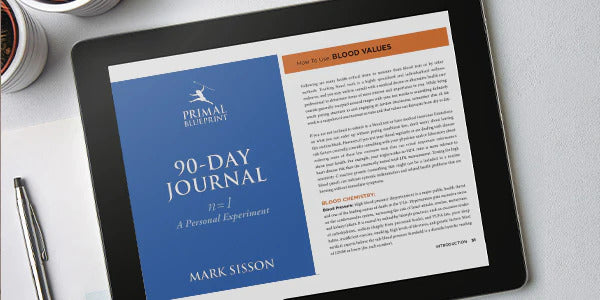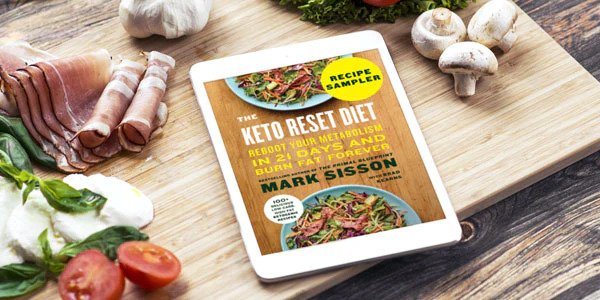 Recipe Guides and Eating Plans
Kick things off with the Keto Reset Diet Recipe Sampler, a collection of some of the most delicious recipes in the book, conveniently formatted for printing. Plus, Metabolism Reset and Keto eating plans to keep you on track, and a special keto-approved "Fat Bombs" recipe collection.
Audio Educational Programming
Too busy to read? Listen to the summary recordings of each chapter of The Keto Reset Diet - 5.5 hours of content. You'll also enjoy selected keto-themed podcasts with great tidbits and practical suggestions relating to keto-friendly diet and lifestyle practices.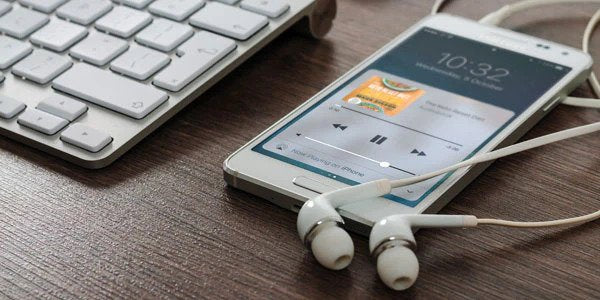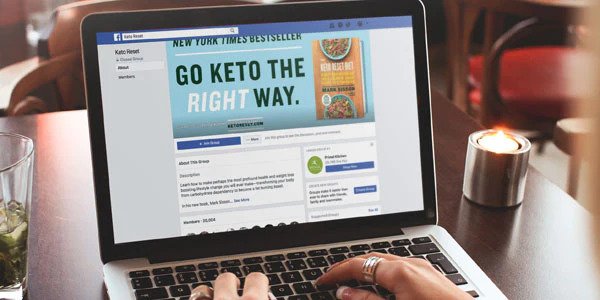 Keto Reset Facebook Group
A thriving community with tens of thousands of highly-engaged members and several expert moderators providing support and inspiration. Stay focused and connected every day!
Lifetime Access & Support
Enjoy unlimited access to your student portal, which will be continually updated and enhanced in the future. Email our expert staff any time and get a prompt and thoughtful response!
Incredible Savings with Upgrade Package!
Enjoy a one-time upgrade option to include a kit of Primal Kitchen products, along with print books when you enroll in the digital course!
Healthy Sauces, Dressings, and Toppings Print Book
Create your own dips, rubs, dessert toppings, marinades, seasonings, salsa, pesto, flavored butter, tapenade, gravy and much more.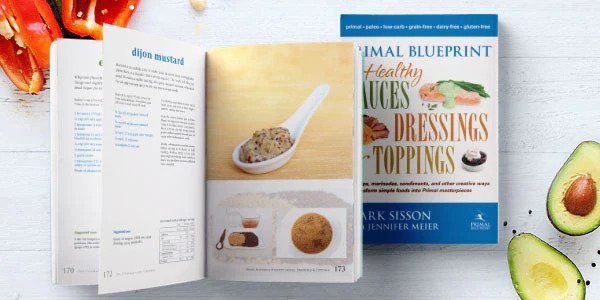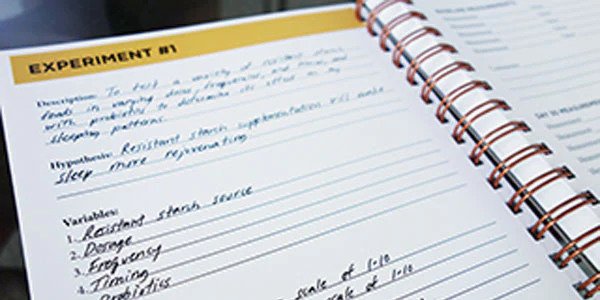 Primal Blueprint 90-Day Journal
This handy, spiral bound journal has been lauded as the most comprehensive daily diet/exercise/lifestyle logbook you'll ever find. Extremely well-organized and expertly blending subjective markers with intuitive markers and free-form journaling. Stay focused, stay motivated, stay accountable!
Reboot Your Metabolism in 21 Days and Burn Fat Forever
Lose excess body fat without struggling, minimize disease risk, and improve athletic and cognitive performance
The all-encompassing Keto Reset approach is a refreshing alternative to many quick-fix keto programs that fail to properly prepare you for long-term success. With a methodical dietary transition and complementary exercise, sleep, and lifestyle practices, you'll easily be able to adhere to fat- and keto-adapted eating patterns forever. The videos detail the topics of each chapter The Keto Reset Diet, and you'll also enjoy a tremendous variety of value-added content, including:
Guided journey to ditch carb dependency eating patterns and take baby steps all the way to full-on keto.
Crash course on assorted ways to increase all forms of everyday movement—a critical element of optimizing fat burning.
Recipe preparation for quick, fun, easy-to-prepare keto meals, snacks and treats.
How to perform a Maximum Aerobic Function test, the most important fitness marker of them all.
Psychological aspects of healthy goal setting, re-committing, and aligning with a higher purpose.
Exclusive, never-before-seen commentary from the world's foremost keto thought leaders.
...and much more!
Keto Reset Success Story
"I get the added bonus mental/cognitive and lifestyle benefits outside the gym. For me, these lifestyle benefits and potential health/longevity benefits down the road are well worth eating this way."
-Brian McAndrew
Free Author Talk Show Video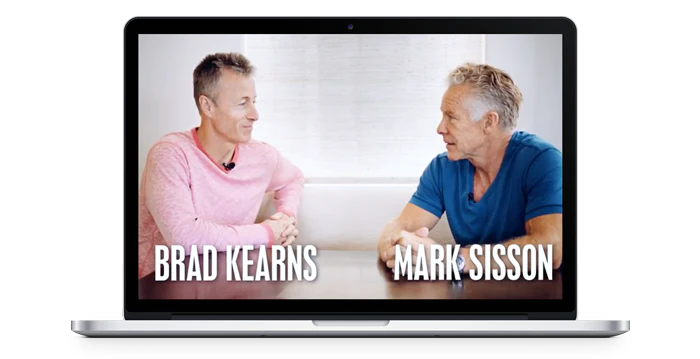 Subscribe to our email list and get instant access to an exclusive hour-long talk show with The Keto Reset Diet authors Mark Sisson and Brad Kearns.
This unplugged, wide-ranging conversation goes deep into all aspects of the ketogenic diet and complementary lifestyle practices, helps sort out the confusion and misinformation surrounding keto, and gives you an excellent understanding of how the Keto Reset approach will help you succeed.
You're Just Moments Away
As soon as you order, you will receive email instructions to gain instant access to the course material. Enjoy new perspectives, collective wisdom, and all the tools you need to escape the fatigue, elevated disease risk and excess body fat that defines carbohydrate dependency. Instead you'll experience the life-changing benefits of metabolic flexibility.
Digital Package
$147.00

Over 100 Instructional Videos
The Primal Blueprint 90-Day Journal Writable PDF
Two Full-Length Primal Blueprint Cookbooks
Additional Recipe Guides and Eating Plans
The Keto Reset Diet Audiobook Summary
Keto-themed Podcasts for Additional Insights
Keto Reset Facebook Group
Individual Support
Lifetime Access