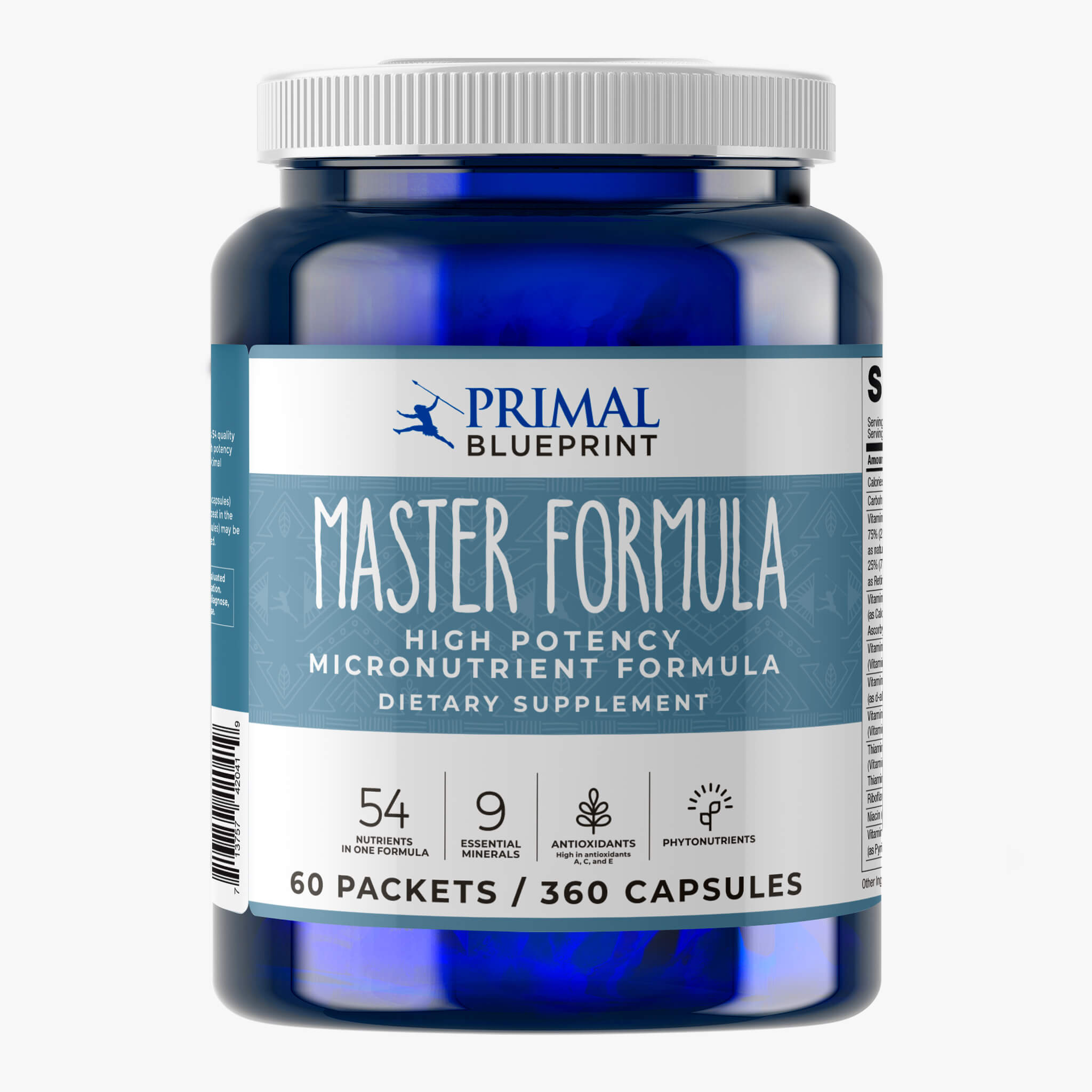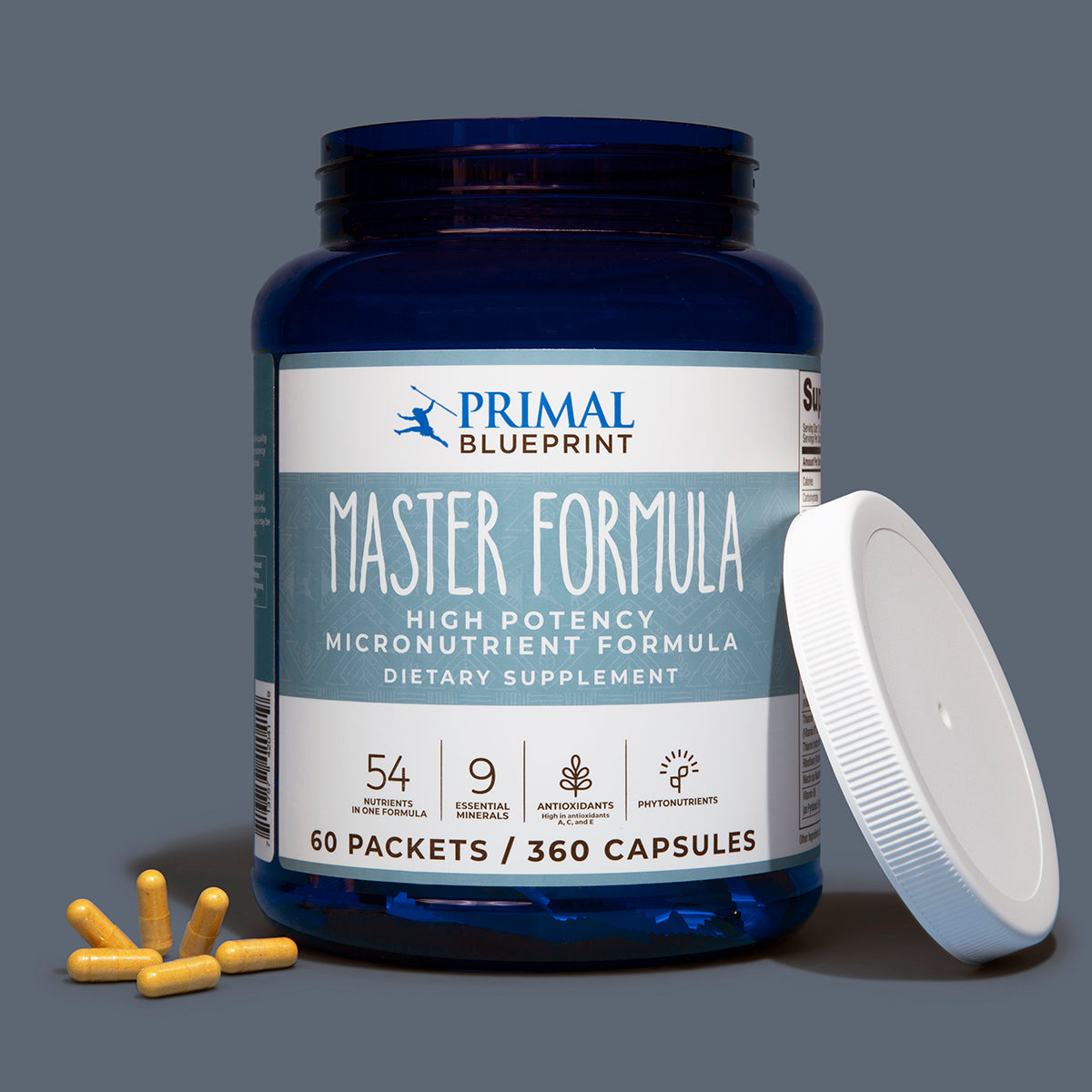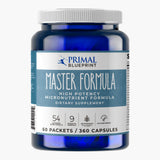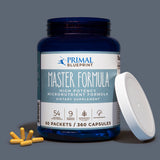 Primal Master Formula
A multivitamin for men and women offering a premium high potency vitamin-mineral-antioxidant formula with phytonutrients. With 54 quality nutrients, Primal Master Formula is a comprehensive dietary supplement designed to support optimal metabolic function.†

†This statement has not been evaluated by the Food and Drug Administration. This product is not intended to diagnose, treat, cure or prevent any disease. 

100% Satisfaction Guaranteed
What others are saying
Excellent product, great taste, order packaged with great care. Couldn't ask for more.
John Eric C.
Diviiiine!!! Heaven in a bottle!
Chris
A healthy option that all our kids are willing to try!
Denny D.
FAQS
Do I have to take the full dose to achieve benefits?
We kept studies from clinical nutrition in mind when formulating the dosage for each ingredient in Primal Master Formula, but everyone's body is different. We don't recommend taking any more than the recommended dose, but people have certainly taken less than the recommended dose and found that it works for them. This is why customizing your autoship schedule (the rate at which your supplements ship to you) can be so convenient!
What are phytonutrients?
Phytonutrients are substances found in plant and food sources, many of which have been extensively studied for their health benefits. For example, Primal Master Formula contains lycopene (a substance found in tomatoes), which has been shown to support eye and skin health†.
How long until I feel the benefits?
This will vary on each individual.
I have a specific health concern. Can I take Primal Master Formula?
As with any vitamin supplement, always consult your doctor before trying new nutritional products.
What guarantee do you offer?
If for any reason you are not completely satisfied with any of our products or have a less than satisfactory experience, please contact our customer service specialists within 30 days of the receipt of your order.
*Information is subject to change and packaging may not be an exact match to labels and packaging in the marketplace.
Need it Today?
Find your favorite Primal Kitchen products at your local retailer.