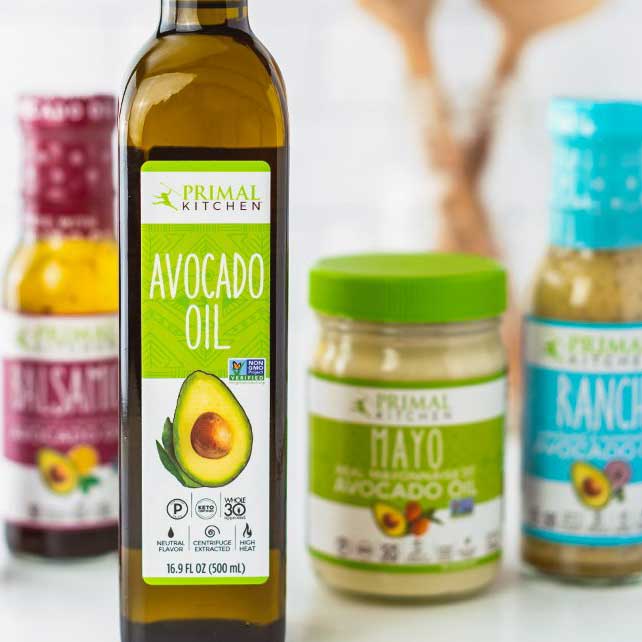 Welcome Morning Brew Readers
Get 25% Off!
Use code MORNINGBREW at checkout for 25% off your first one-time purchase.
We Believe In More
At Primal Kitchen we believe more is more. We're all about more flavor, more meals, and more moments worth savoring. 
Our products are made with high-quality ingredients that make preparing delicious dishes for yourself, friends, and family easier than ever. 
Want more savings? Use code MORNINGBREW at checkout for 25% off your first one-time purchase.
Ingredients You Recognize
Primal Kitchen began with one simple mission: change the way the world eats. We're committed to creating products without compromise.
That means our line was made using real ingredients with integrity and without dairy, high fructose corn syrup, gluten, soy, or canola oils.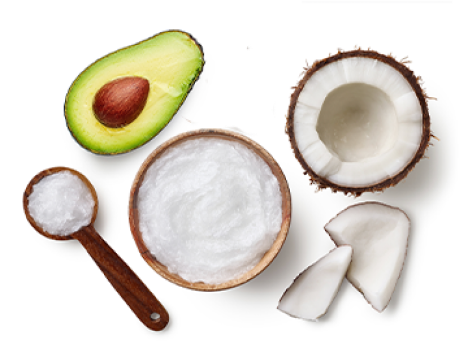 Good fats from plant-based oils
Our condiments, dressings and sauces, are made with avocado oil, a source of heart-healthy, good fat from plant-based oils.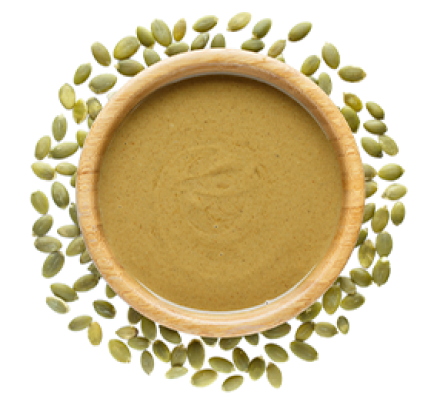 No dairy? No problem
Primal Kitchen uses ingredients like coconut milk powder in collagen and pumpkin seed butter in sauces for the creamy texture you know and love.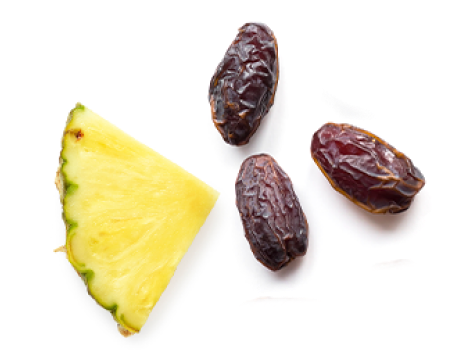 No Artificial Sweeteners
Flavor with no sugar added…how sweet is that? From sauces, dressings, and mayo to collagen, across the line, Primal Kitchen products are unsweetened, sugar free or made with no added sugars or any artificial sweeteners.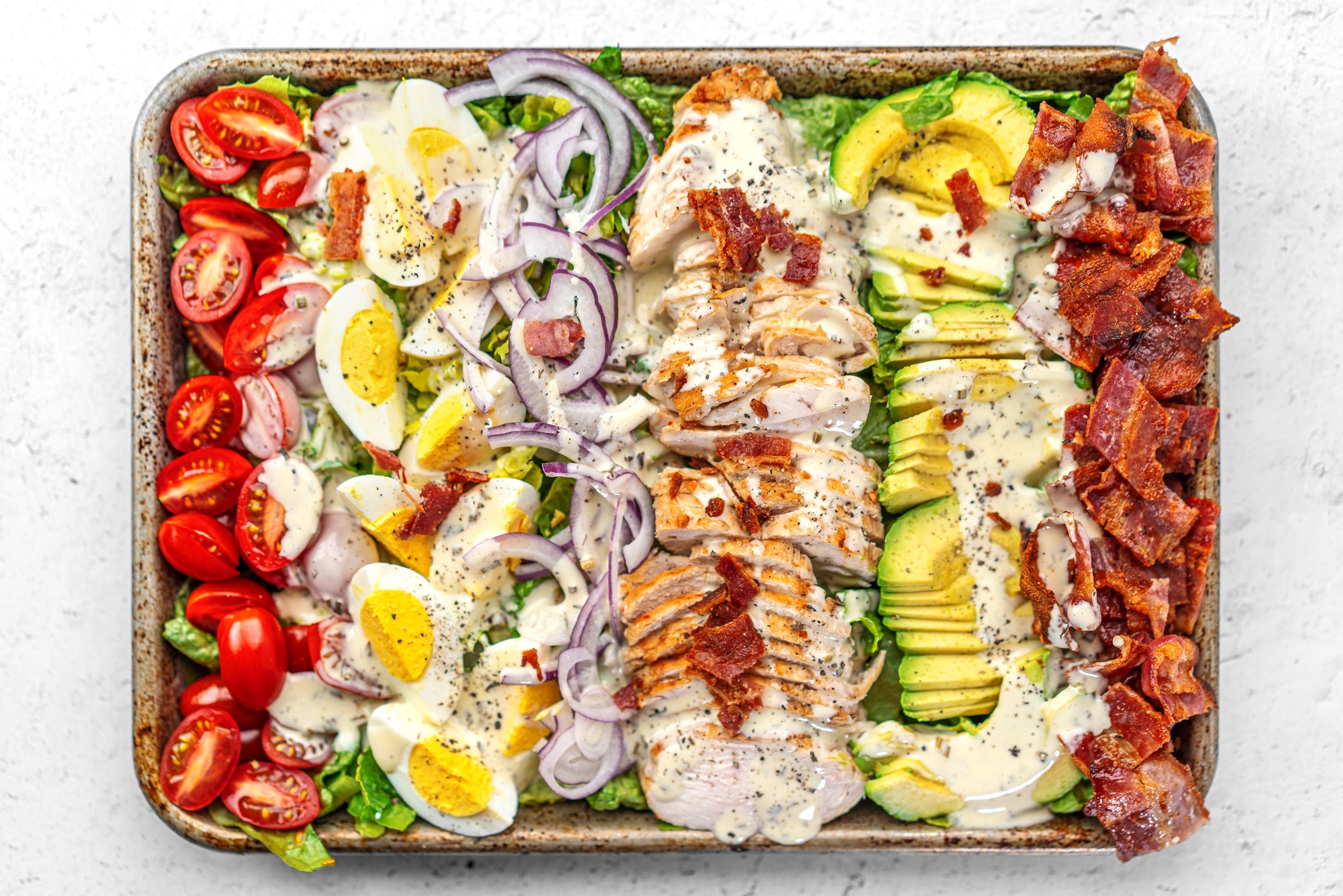 Try this customer favorite
Keto Cobb Salad
Our keto cobb salad keeps it classic but includes creamy, cool, tangy Ranch Dressing instead of the typical red wine vinaigrette.
If you want to deviate even more from the classic cobb salad recipe, you could swap chicken for turkey or tuna, blue cheese for sharp cheddar, tomatoes for cucumbers, and raw red onions for pickled onions.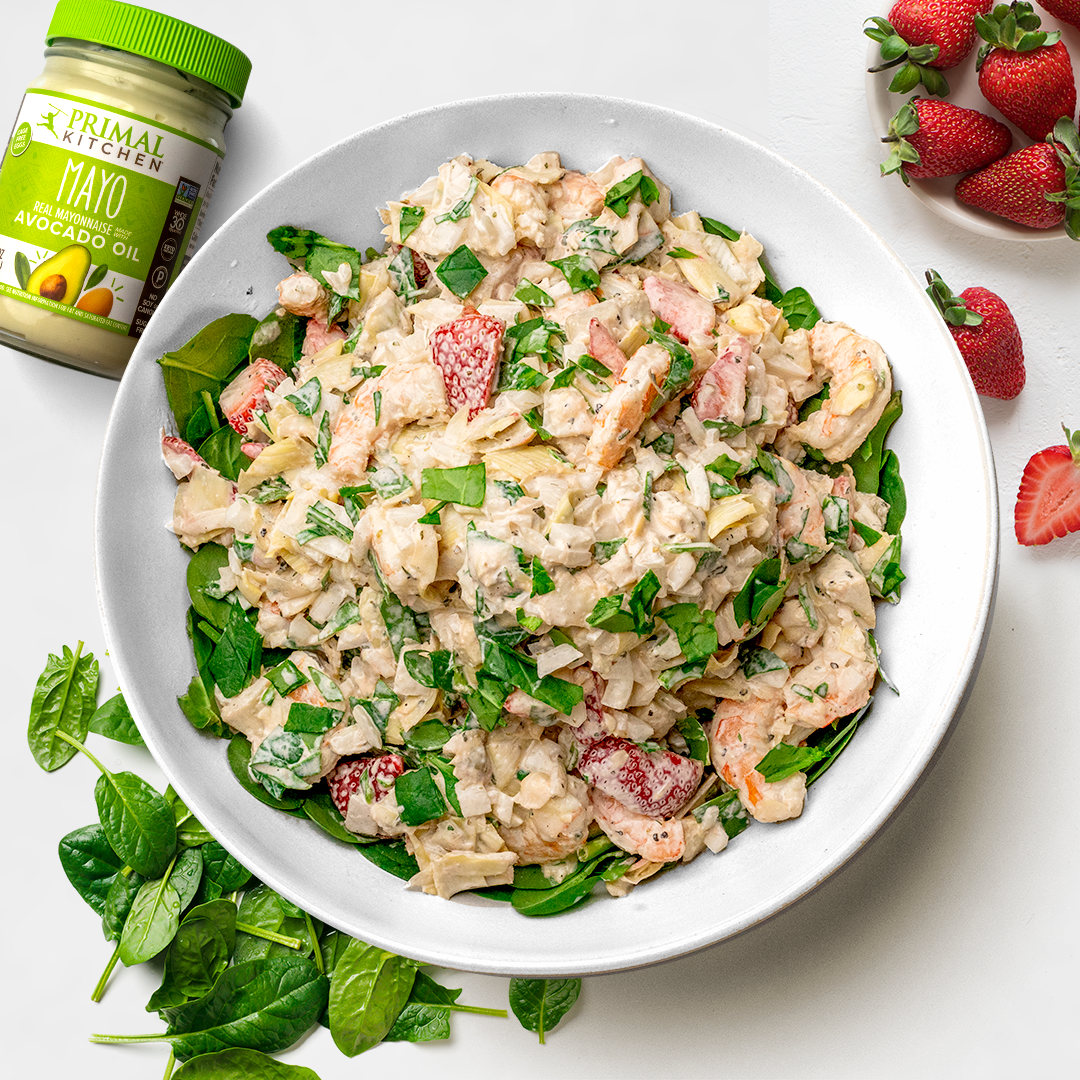 try this trending recipe
Creamy Shrimp Salad
Life gets busy. That means we're reaching for all of our refreshing, no cook, no heat recipes. A creamy shrimp salad recipe is the perfect side dish for a family dinner or neighborhood potluck. 
Primal Kitchen Mayo adds delicious creaminess and flavor to any seafood salad, whether you caught it yourself or at the grocery store.
Mark Sisson, Primal Kitchen Founder
Mark Sisson, New York Times bestselling author, media personality, ex-endurance athlete (5th place USA Marathon Championship, 4th place Hawaii Ironman finish) founded the PRIMAL KITCHEN® brand in 2015. He has been educating the world on nutrition and the benefits of fat and protein for over a decade via his blog, MarksDailyApple.com.